Why Should You Choose Us?
OUR APPROACH TO VEHICLE WRAPS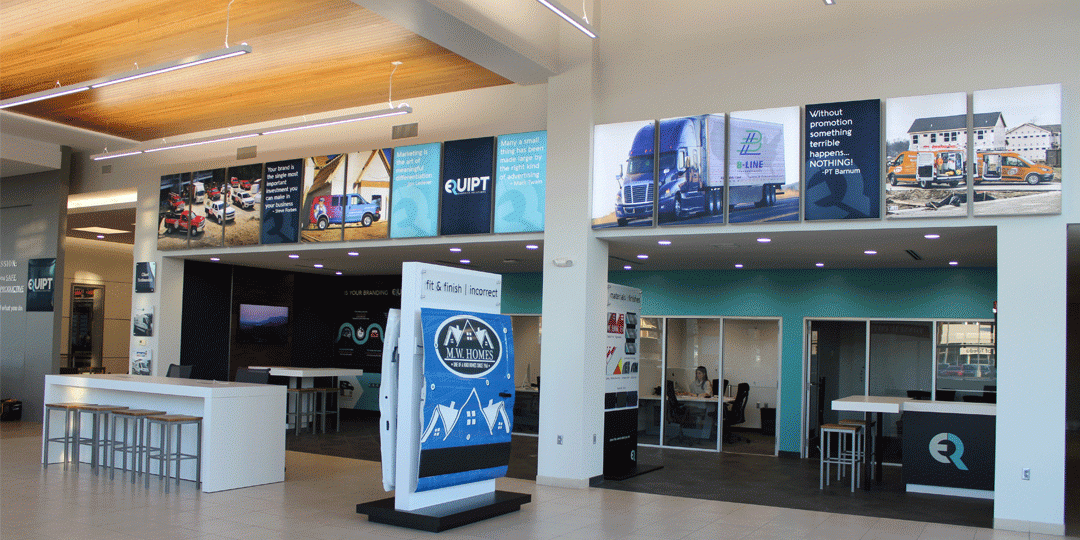 State-of-The-Art
Vehicle Graphic Design
We created a destination for business owners looking to get more from the visibility of their vehicles. Our showroom is intentionally designed to offer small businesses a place to build vehicle wrap designs that:
Drive more impact.
Last longer.
Build immediate credibility with clients and prospective customers.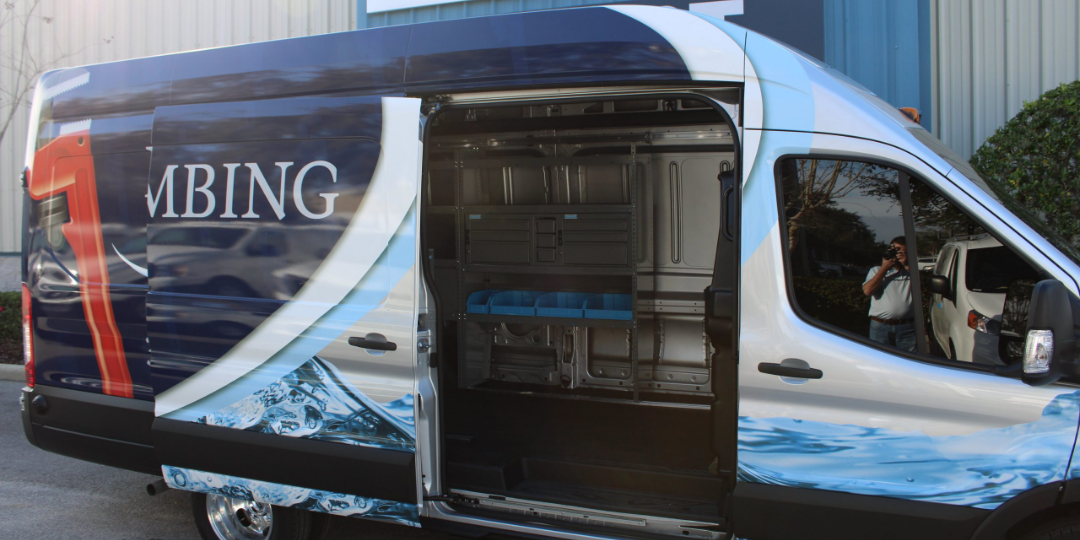 Interiors + Exteriors
One-Stop Shop
EQUIPT partnered with CVI Commercial Van Interiors to provide a single source for all interior and exterior vehicle needs. Our combined workspace, assessment center and installation facility deliver customers a seamless solution. We are driven by our mission to help keep you safer and more productive and to show the world what you do.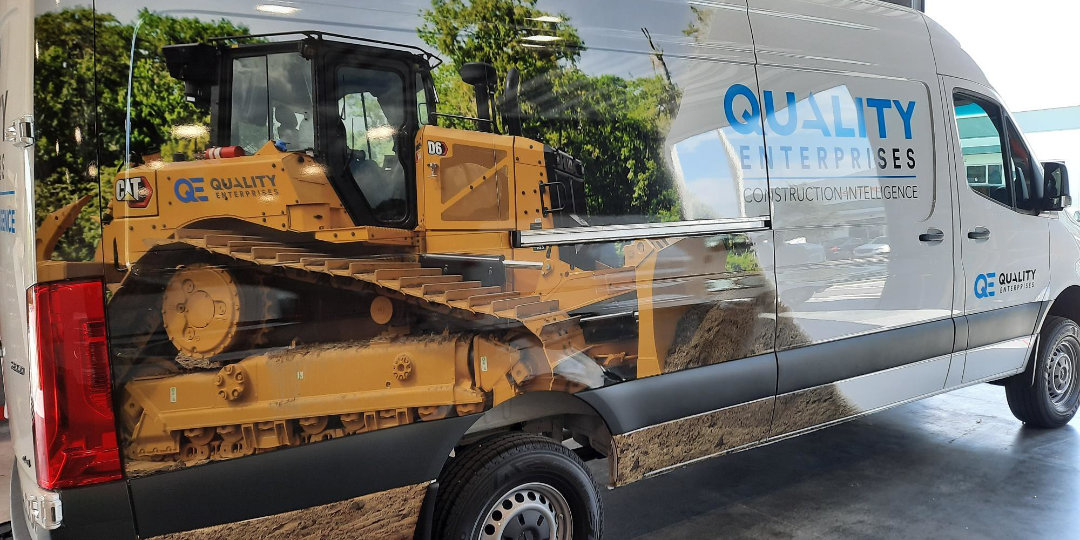 Unparalleled
Custom Exteriors
Every detail is important at EQUIPT Graphics Solutions. We begin with the lifecycle cost of your program in mind, and each part of the process leads to a total solution for your business. No detail is overlooked. Our business is built on your complete satisfaction.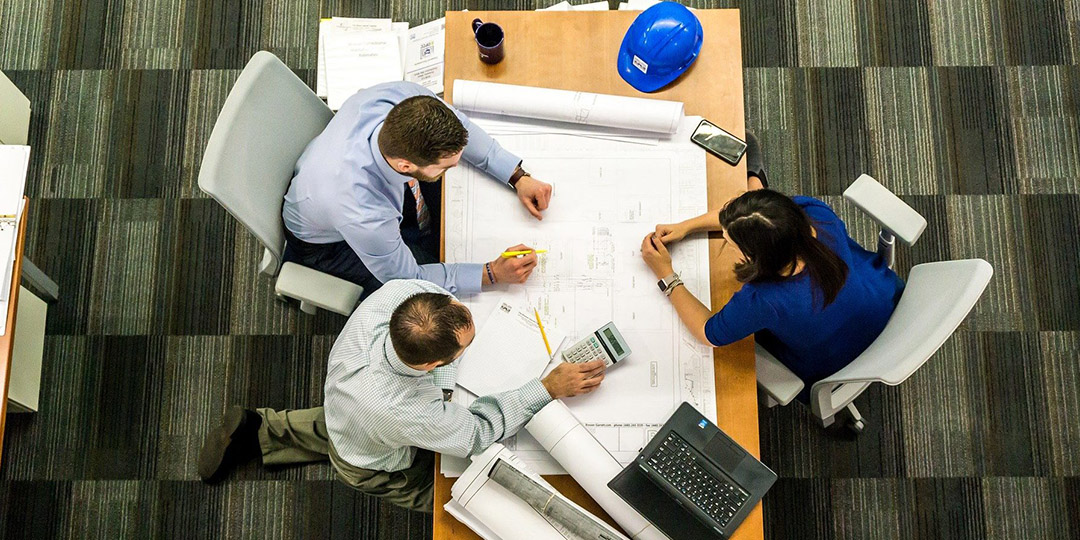 From Beginning to End
Customer Service
From the moment you walk in the door you will experience an entirely new way to build your brand. Each step reflects our goal of "Showing the World What You Do."
Check Out Examples Of
OUR WORK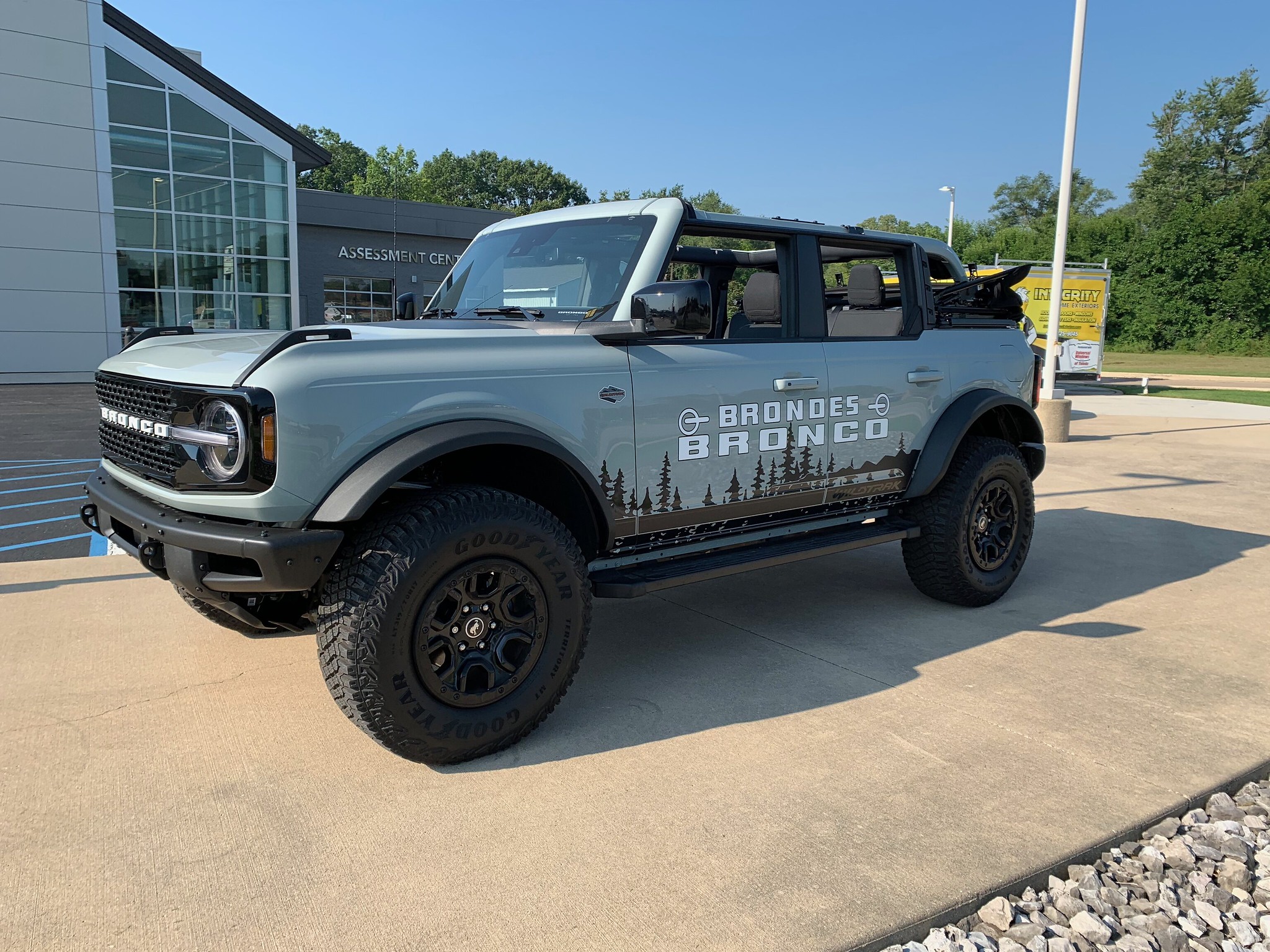 Passenger Vehicles
Businesses of all sizes have needs of all sizes. We work with every vehicle type, from on-campus maintenance vehicles to delivery and sales cars. We transform your small vehicles into high-impact marketing machines that drive business and name recognition.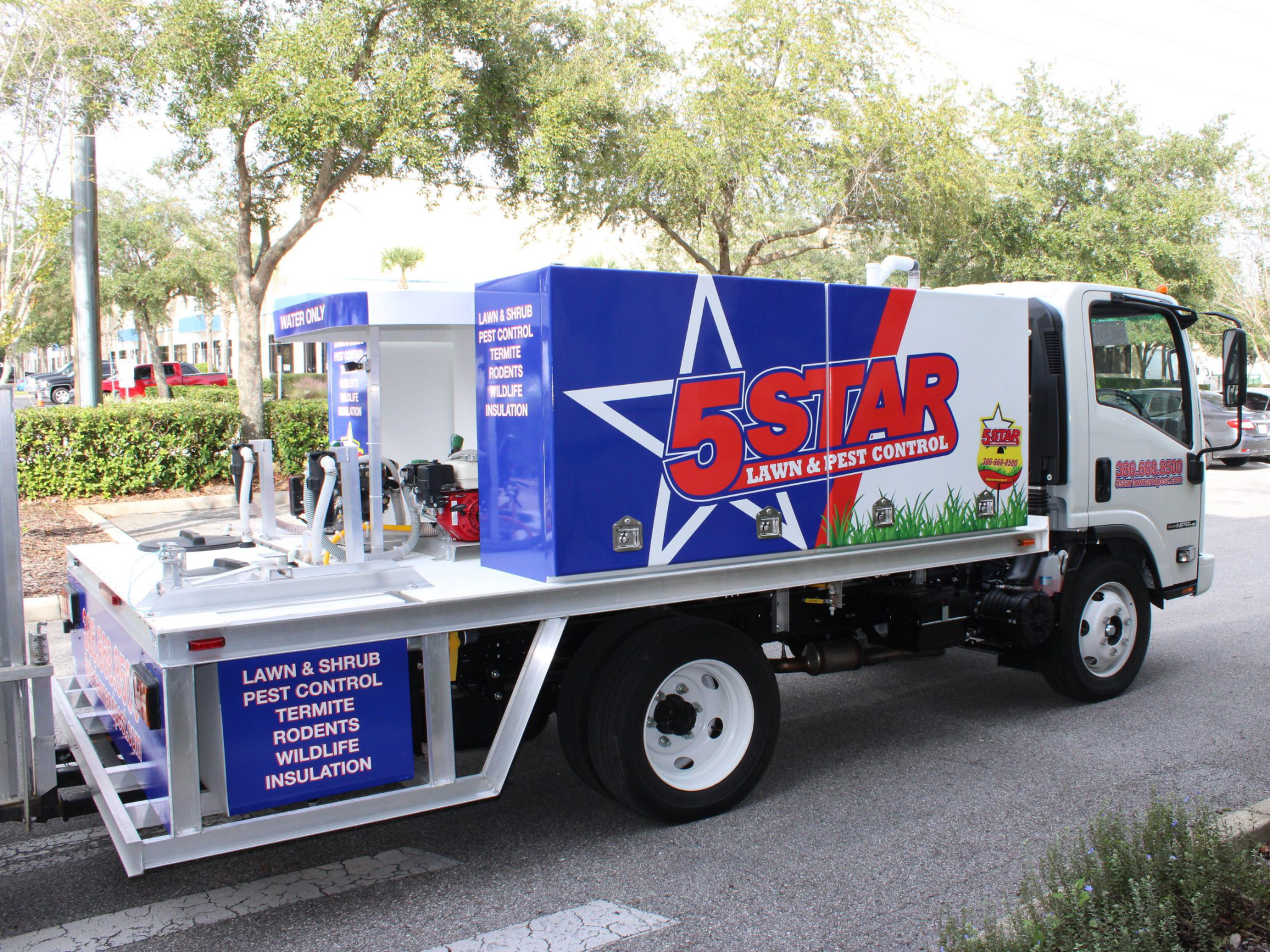 Service Vehicles
Commercial vans and trucks are the mobile offices of all trades. Developing or executing a brand that shows the world what you do is what EQUIPT is all about. With brand development as unique as your talents, your service vehicle can become your calling card in the market.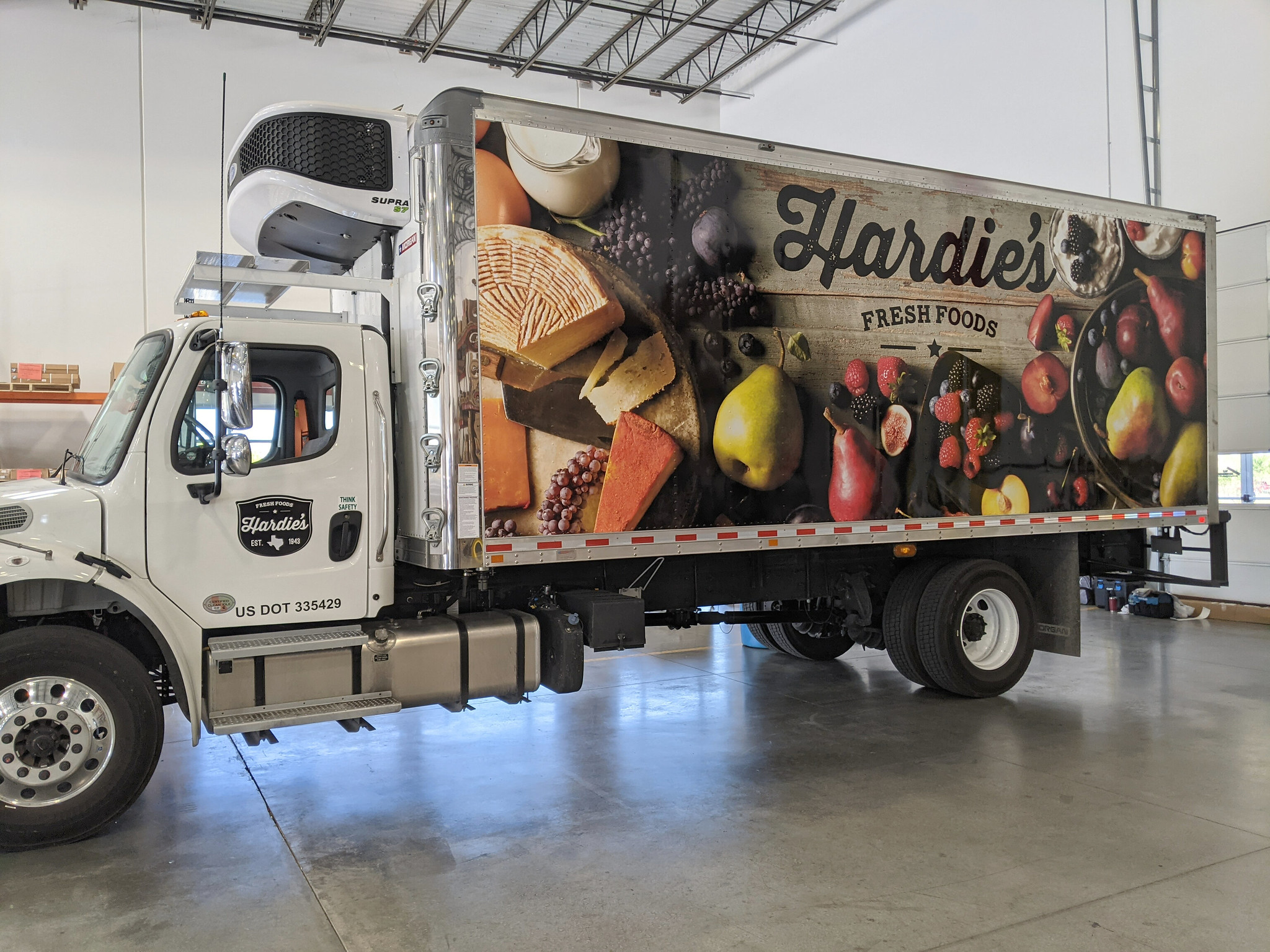 Over-the-Road Vehicles
EQUIPT is built to handle even the largest assets you own. We can develop and execute your design for cab-chassis units, box trucks and even 53′ trailers. Our incredible facility can house any size vehicle in any weather. Make the most of your advertising space.
Peace of Mind
OUR EXPERTISE
EQUIPT Graphics Solutions was founded by three of the most experienced and proven leaders in the fleet graphic market. With over 65 combined years of brand development and program management on vehicles for Fortune 1000 companies, we can provide the unparalleled insight and services that your company deserves. We also recognize that 99.7% of U.S. employer firms are classified as small businesses (under 500 employees). No matter who you are, we can help you show the world what you do!

Million
Small businesses generate 13 times more patents per employee than large patenting companies.
Million
If the 66 million small businesses in the U.S. were a country, it would be the world's 17th most populous country.
Percent
More than 50% of the 120 million Americans in the workforce work for a small business.
Employees
A small business is defined as an enterprise that has fewer than 500 employees.

Is your brand EQUIPT for success?
GROW YOUR BUSINESS
Vehicle graphics are one of the most cost-effective ways for small businesses to advertise a product or service. A professional vehicle graphics design can make a great first impression, build instant credibility in your market and increase awareness for your business. Below are compelling statistics on how powerful a well-planned vehicle graphics program can be for
small businesses.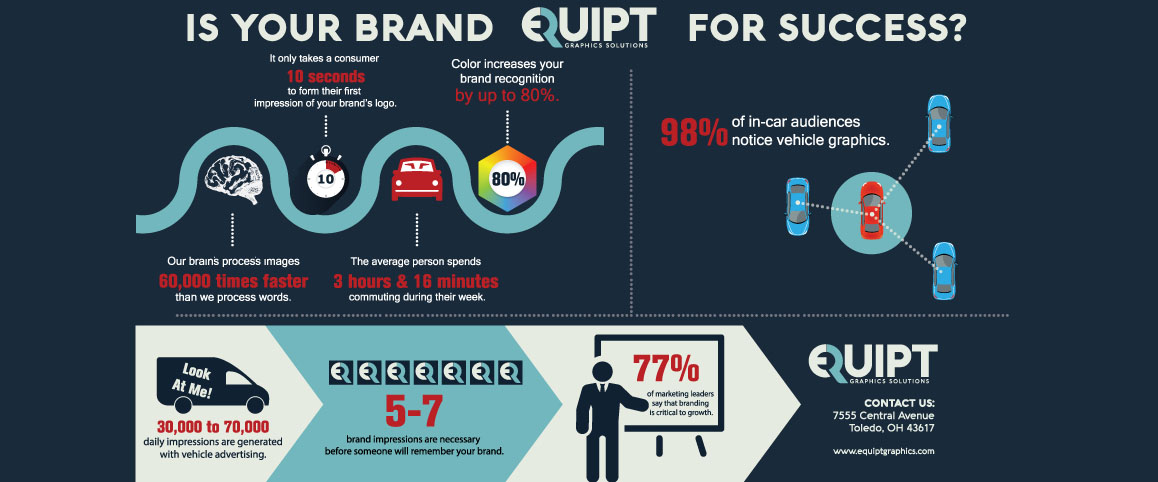 DOWNLOAD OUR SERVICE BROCHURES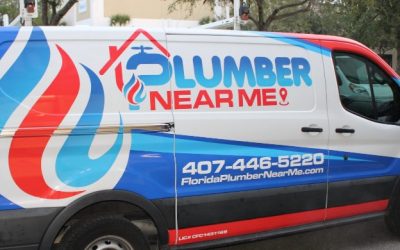 If your business has work vehicles, you know how important it is to keep them looking their best. Not only does it improve your company's image, but it also helps to attract new customers and clients. But did you know there are other benefits to wrapping your work vehicles? That's right – vinyl vehicle wraps can make your car, van, truck, or fleet work harder for you! Here's how:
read more
We look forward to hearing about your upcoming graphics project. Send us a note, and we will follow up to get you started with a design or quote. Required fields are marked with an asterisk.