Keys to a successful recruitment strategy in today's jobs market
Employers in a vast array of industries throughout the country are facing a labor crunch that is making it harder and harder for them to meet the needs of their customers. The National Federation of Independent Business reports that 46% of small businesses say they have job openings they cannot fill, even while raising pay. The percent of U.S. adults participating in the workforce is at 61.6 percent, down from 63.3 percent prior to the COVID-19 pandemic. 
Never has it been more challenging and important to attract job seekers to your business and to stick out from the crowd in the labor market. For that, you need a comprehensive recruitment strategy that connects you with applicants and convinces them to join your team.
Here are some recruiting keys to consider:
Recruit applicants where they are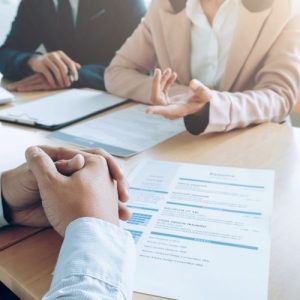 The No. 1 challenge you face as a job recruiter is finding applicants. In today's job market, you likely will need to approach job seekers on a variety of fronts. Long gone are the days of placing an ad in the classified section and waiting for the phone to ring, but so are the days of posting a position on a single job board and hoping that will be sufficient. General job boards; niche job boards; job fairs (both in-person- and virtual); visits to high schools, community colleges and colleges; and traditional advertising remain common tools, but social media and digital advertising increasingly have become crucial resources for getting your job opportunities in front of candidates. It takes study — ask your employees where they have looked for jobs, connect with those in related fields about what they have found successful, search where your competitors are advertising — and it could involve trial and error to find the best fits for you.
Be clear
Your job description should be as thorough and transparent as you can make it. Be upfront about the position's responsibilities and expectations, as well as what skills and knowledge will be needed to complete its duties on a regular basis. In this way, potential applicants can form a clear picture of what stepping into the job will look like, helping to keep them from wasting your time and theirs with a bad fit. In addition, be upfront about compensation, benefits, hours, flexibility and promotional possibilities, so that there are no surprises and candidates can see how the job will fit into the quality of life they envision. If a possible applicant is uncertain about what a job entails or what the rewards will be, they could opt to look elsewhere rather than spending time digging to find out. 
Make the application process as easy as possible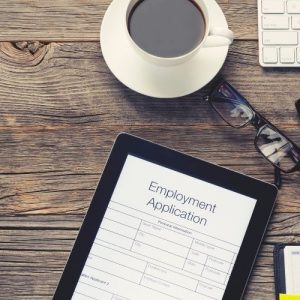 If you want more job applicants, then the application process should be as simple as possible. A streamlined application will encourage candidates to apply, and a convoluted one with unnecessary, confusing questions and an outdated format will convince them to just skip it. Get rid of questions you don't care about or that can be put off to an interview. Optimize the process to make it faster and easier for people to apply. Consider making the application mobile-friendly so candidates can simply apply on their phone. Check your application statistics. If you have a lot of people opening an application but not finishing it, it might be time to update it.
Build and promote your brand as an employer
Just about every business takes marketing seriously. They know the necessity of reaching customers and building a strong brand with them. However, they don't always make the same effort to market their business as a great place to work. As with marketing yourself to customers, building your brand as an employer takes time. Invest the work and resources to market yourself as a top workplace.That means highlighting your employees in various ways and showcasing yourself as a brand where team members can thrive, advance and find personal success and satisfaction.
Emphasize retention and referrals
The best recruiters of new employees are the employees you already have. The more that you emphasize retention and building a workplace culture that your team members will embrace, the more likely that they will spread the word about you and recommend you to others. Make sure your employees are happy, so that they not only will stay — keeping a worker is much more efficient and inexpensive than recruiting and hiring a new one — but become ambassadors for your brand. You also can make the rewards of referrals concrete by offering incentives to employees who bring in new applicants or hires.
In addition to these steps, employers can use vehicle wraps to advertise that they are hiring. EQUIPT Graphics can serve as a partner to design a vehicle wrap that includes language intended to capture the attention of potential applicants and send them to you. We provide end-to-end graphics design, production and installation services for companies looking to brand their trucks with a professional graphic design. To find out more about wrapping your business vehicles, visit us at www.equiptgraphics.com or on Facebook or contact the EQUIPT Graphics Solutions showroom nearest you in Toledo, Ohio; Orlando, Florida; or Austin, Texas.